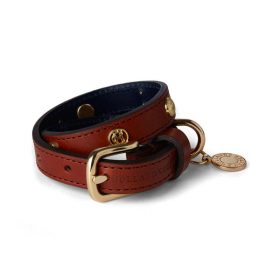 Holland Cooper Pet Accessories
Now your dog can look as stylish as you do in Holland Cooper, with high quality leather Holland Cooper pet accessories, dog leads and collars from your favourite country fashion brand. And, just like the brand's clothing and footwear collections, Holland Cooper pet accessories are made to last.
Constructed from strong, durable leather with quality stitching, complete with HC branding, your Holland Cooper dog lead and collar are the perfect pet accessory for your pooch.