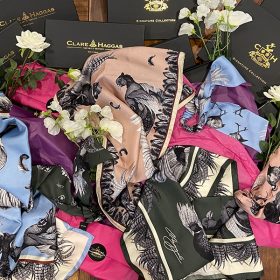 Country Fashion Scarves
Lightweight country cotton scarves and elegant luxury silk numbers are designed to be cherished for a lifetime. Make one an essential part of your everyday uniform for guaranteed compliments.
A vibrant silk scarf from British talent Clare Haggas feels wonderfully luxurious worn around your neck, as do her heavier wool/silk blend creations, plus smart monogrammed designs by Holland Cooper.