Here at Rufford's Country Store we have recently celebrated our first-year anniversary, therefore approaching our second year in the business of the big Black Friday event.
Last year we decided as an independent retailer not to partake in the event and this year we have reached the same decision, here is why…
Black Friday originated in Philadelphia, America when on the day after Thanksgiving the streets would be manic with bargain hunters. It has become huge in the UK this last few years with many offers being online often turning the whole week into Cyber Week. It has begged many to ask the question, how? How can retailers slash ridiculous amounts off their products? Does this mean consumers are paying inflated prices all year round? Why do we go so crazy for offers, which may not even be real offers, on Black Friday?
Well we would like to clear up the man, the myth, the legend and inform you of how Black Friday really does work. Which? the champion of consumers for the last 62 years tracked 83 Black Friday deals in 2018 for one whole year. They tracked them 6 months before Black Friday and 6 months after. They found that 95% of the Black Friday deal items which included popular tech, home and personal care products were available for the same price or cheaper in the 6 months after Black Friday.
Now some of you may say, "well, this is expected, retailers do this to clear old stock" however, Which? also reported that 61% of the items had also been the same price or cheaper in the 6 months before Black Friday. This really does show that not many offers are really as good as they seem.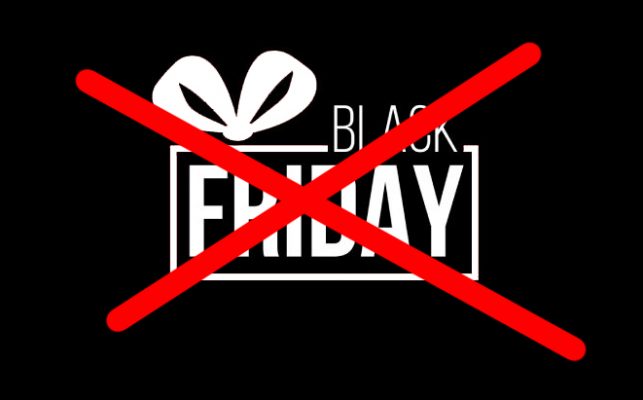 As an independent retailer we believe in honesty to our customers. We do not want to take advantage of customers; we want to sell top quality products at honest and fair prices. We pride ourselves on the superior brands we sell and encourage consumers that some products really are worth paying more for – they will keep you warmer, drier, more comfortable and better yet, last longer! We do our research into all our brands, inspire customers to appreciate the true craftsmanship of many of our products and offer the best customer service we possibly can!
We do have Sales, name me one retailer who doesn't! However, these are on seasonal items only, twice a year to keep our shop floor refreshed and our stock room constantly on the move. Any seasonal products not sold in the Sale are kept on our online Outlet. This way our shop floor is always developing, keeping the store new and exciting for customers.
Once again, we thank you all for your continued support of our little country store and we wish you a very happy Christmas shopping period for 2019!