With more than half a dozen quad bikes stolen in the last month within a 10-mile radius of our little country store, it is sad to see rural crime on the rise. As our partner company, Clarke and Pulman, hears from our long-standing customers the sadness and frustration of having machinery stolen we ask ourselves what can be done?
Rural crime is currently at a 7 year high with the theft of farm vehicles, machinery and livestock value totalling more than £44.5 million. It was reported there was a 12% rise in 2018 throughout the UK with thieves taking complete advantage of farm locations. With many being in isolated areas without any neighbours, thieves take the opportunity to steal whatever they can and be away in a matter of minutes.
Now more than ever farmers are taking a stand and putting in many different deterrents to stop thieves, whether they be old school tactics or modern methods. Digging deeper ditches, building up earth banks and guard dogs are some of the more traditional methods. More modern tactics have been installing CCTV, tracking devices and Smart Water tracing systems.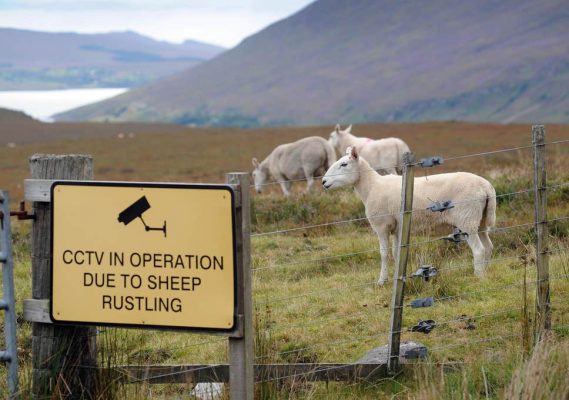 A local farmer, who wishes to stay anonymous has been a victim of agricultural theft in the past. He stated, "It has got to a point where farmers are starting to lose faith in the police force. Due to government cuts they don't have the facilities or even the physical man power to protect our agricultural areas. As farmers, rural theft is something we have all had to deal with but now it is at an all-time high and farmers are struggling to defend themselves."
As this rural issue grows all we can do is wish the best for all those in the agricultural sector and hope you all manage to keep your farms and most importantly yourselves safe.